Don't forget to watch the Grappling Bulletin podcast, every Monday at 5:30pm ET. Watch it on FloGrappling.com or the app, or catch it on YouTube or Facebook. 
You definitely know the result by now, by did you know that Gordon Ryan introduced a new element to his pre-match gamesmanship? He wrote the submission down on a piece of paper, sealed it, and instructed us to open it immediately after his match with Vagner Rocha. 
The prediction matched the submission, which was a triangle caught from top position and finished from bottom with an added shoulder attack thrown in for good measure. 
The moment Gordon predicted
Submitting his opponents is nothing new for Gordon Ryan. It's coming up 18 months since he took a match and wasn't able to finish his opponent, a match against the rock-solid MMA fighter Rousimar Palhares shortly after ADCC 2019. 
If it's this easy for Gordon to win, then I suppose he has to ensure he's making it entertaining for fans, and that's exactly what he did at WNO last weekend. The envelope contained a perfectly-drawn equilateral triangle, signed "GR". It was mysterious, it was subtle, and it was executed flawlessly. Ryan had such confidence in his ability to finish the match in the exact manner he wanted that he could writing down the finish well in advance of stepping on the mat. 
If McGregor is Mystic Mac, what does that make Gordon? Answers on postcard, envelopes not necessary.
Gordon wasn't the only one to score a slick submission. For a full recap of the event watch our Post Show, check the results, catch up on any matches you may have missed, and hear from all the big players. 
---
Tackett Promoted to Black Belt
William Tackett has been promoted to black belt. The FloGrappling 2020 Breakthrough Grappler of the year was promoted by his coach Rodrigo Cabral, and it was supposed to a surprise but "He's smart, he figured it out!". 
Take a look at the video of Tackett getting a new belt tied around his waist: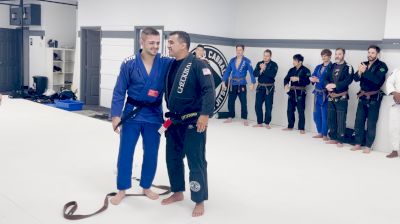 As cool as this is, not much changes to be honest! Tackett has been fighting (and submitting) black belts over this last year, and this ceremony affirms his position as one of the best up-and-coming American grapplers. What next for the talented youngster? We like him vs #4 ranked Jon Thor Blank, but anytime he competes it's always worth tuning in.  
---
Fight to Win 168: Quick Recap & Results 
Nathiely De Jesus choked Kendall Reusing in the main event of Fight to Win 168, stamping her authority on the rankings with a clinical finish. Reusing's base and defense kept her in the game but when Nathi got on top her dynamic passing opened up the back ad it wasn't long before she found the finish.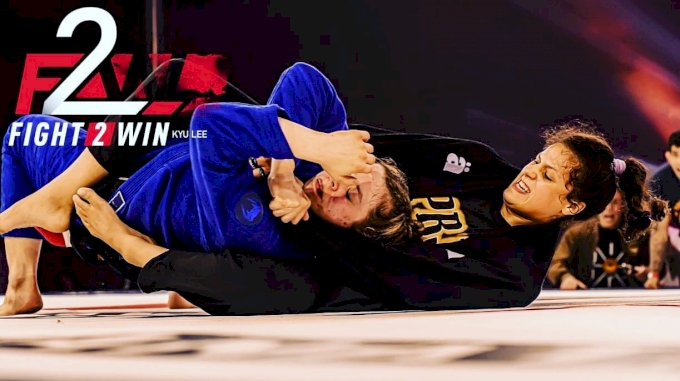 Nathi seals the deal
Luiza Monteiro notched up another win with a tight kneebar vs Vedha Toscano. We looked at her savage leg locks way back at the 2016 Europeans, but Luiza herself admits she had neglected one of her favorite submissions as she looked to develop a well-rounded game. It was nice to see her break out the old faithful. 
This will be the final F2W event to feature an all-female line-up. After residencies in Miami, Dallas and Austin, F2W will hit the road and go back on tour for the next few months. Already confirmed are returns to Dallas and Miami, with the hope to expand to further locations as cities open back up. 
Watch: 
Nathiely de Jesus vs Kendall Reusing Fight to Win 168
Luiza Monteiro vs Vedha Toscano Fight to Win 168
---
Jamil OUT, Kennedy IN for EUG Promotions 
Some sad news but some great news at the same time! Shane Jamil Hill-Taylor has been forced to withdraw from the upcoming EUG 8-man black belt tournament, but he will be replaced by Kennedy Maciel. Jamil hasn't competed since the end of 2019 and it seems we'll have to wait a little longer for his return, but few people will be sad about Kennedy's involvement in this stacked line-up. 
In case you missed it, Johnny Tama has also put his name into the mix. He replaces the injured Thiago Macedo. Tama comes off a tough 15-min battle with Oliver Taza at WNO but will return to the gi in search of the $10k grand prize. 
The bracket will be drawn by the athletes themselves on Friday April 2, the day before the event. They'll draw their opponents names at random out of a hat, so stay tuned for the bracket reveal on Friday because it's bound to be exciting to see exactly who faces who. 
This is what the line-up looks like: 
8-man 160lb Tournament
Johnatha Alves
Andy Murasaki
Isaac Doederlein
Johnny Tama 
Kennedy Maciel 
Marcio Andre
Gianni Grippo
Johnny Tama
Matheus Gabriel 
Watch it on April 3 right here on FloGrappling. 
---
Rafaela Guedes: Performance of the Week 
This needs little explanation– just watch the video. It's hard to believe Rafaela Guedes is a rookie black belt, only six months into this chapter of her career. She boasts a dangerous combination of aggression, physicality and will to win. Formidable stuff. Keep an eye on her to tear up the competition in 2021.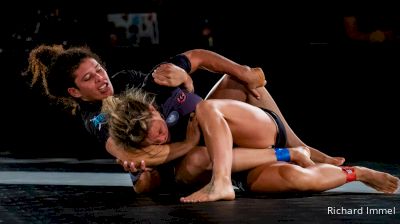 ---
IBJJF Orlando Open
By Corey Stockon
The IBJJF continued its 2021 season with the two-day Orlando Open, featuring gi and no-gi tournaments. In Saturday's gi tournament, Art Of Jiu-Jitsu's key athletes, Johnatha Alves and Tainan Dalpra kept their hotstreaks rolling, taking gold in the light and middleweight divisions, respectively. Alves earned another victory over Michael Lieira Jr., who took silver in both the light and open weight classes.
Renato Canuto took third in the middleweight class, losing in the semifinal to Unity's Jeferson Guaresi. But Canuto bounced back, and won the absolute division.
Other notable winners in the gi tournament included:
The no-gi tournament on Sunday featured the return of several no-gi stars, and the IBJJF black belt debut of an ADCC veteran.
Pedro Marinho won the heavyweight division in his first IBJJF showing as a black belt, defeating both Diego Ramalho and Giancarlo Bodoni via guillotine.
Edwin "Junny" Ocasio won his opening match in the light featherweight division via heel hook, before beating Estevan Martinez in the final. 
Vinicius "Trator" Ferreira earned his second gold on the weekend in the ultra heavyweight division, beating Aaron Tex Johnson in the final. Tex went on to win the open class, collecting a heel hook victory over Giancarlo Bodoni.
In the brown belt divisions, Pedigo Submission Fighting's Hillbilly Hammer, Jacob Couch made his debut at the rank, taking silver in both the ultra heavyweight and open classes. In both division finals, he fell to Fight Sports' Joao Araujo.
Other notable winners  Sunday's no-gi tournament included Gianni Grippo (lightweight) and Gesias "JZ" Cavalcante, who took middleweight gold. 
---
Upcoming Events On Flograppling 
Fight to Win 169
Saturday, April 10 
Details TBA
Emerald City Invitational Event #1
Saturday, April 10 
The main attraction of the night will be a 170 lb pro no-gi tourney featuring some of the nations top talent, including several of Flo's top ranked competitors.
WNO: Craig Jones vs Tye Ruotolo
Friday, April 30
#4-ranked 205lber Craig Jones takes on the #3-ranked 170lber Tye Ruotolo. More match announcements coming this week!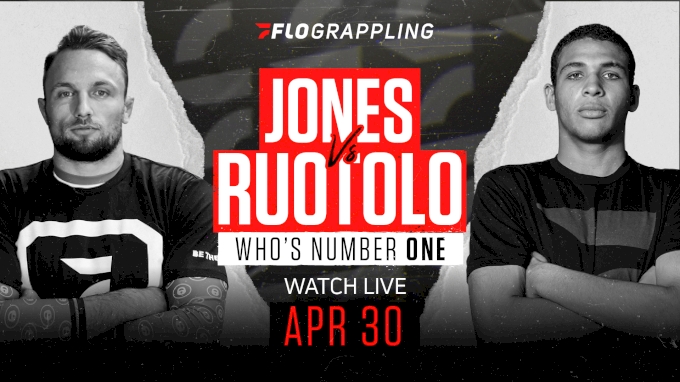 [ad_2]