After years of being criticized for being too rough, for using "dirty" tactics, and for generally being a nasty competitor, Vagner Rocha finally has the support of the jiu-jitsu community in his match against Gordon Ryan. 
Though anybody who has met him will attest to his affable nature, generosity and sportsmanship, Vagner has always tested the limits of what is acceptable in the competition arena and as such has a bad rep – although let's be clear, it's more so with the fans than his opponents. 
You can't accuse people of not respecting Vagner, but many of them dislike his antics. Kicking AJ Agazarm off the stage, his infamous hand over the mouth (aka the python choke), his use of brutal wristlocks, clubbing wrestling tie-ups… the list goes on. 
Vagner is a fighter first and foremost, and his style was developed for true combat. He's a former MMA fighter with years of experience, and the techniques and traits he developed have served him well. 
A lot of community dislike Vagner as they consider him to be a poor representative of the "gentle art". But nothing brings people together like wanting to see Gordon Ryan lose, and so Vagner is suddenly in the spotlight for a very different reason. Many fans are united in the hope he can dispense some of that hardcore style he's so well known for in his March 26 match with Gordon. 
The undisputed and long-reigning P4P #1 no-gi grappler in the world, Gordon Ryan has an equal number of fans and haters. There is no middle ground: people either love him or hate him, although even the most fervent of haters will begrudgingly admit he is really, really good at jiu-jitsu.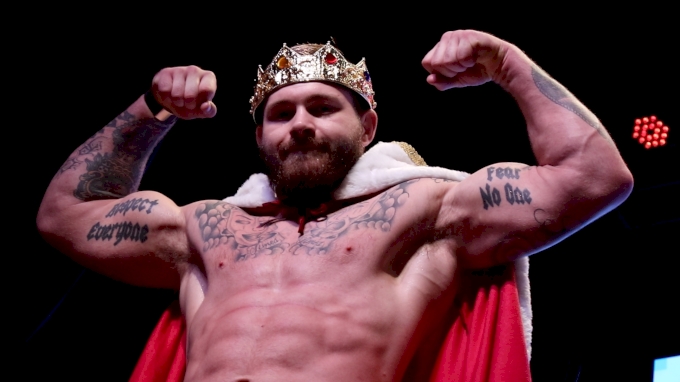 Some fans genuinely love Gordon's fiery social media persona and brash style. He's the king of trash talk in jiu-jitsu and notorious for calling out and insulting his opponents. 
Many in the jiu-jitsu community dislike this trend: they think it should stay in MMA, and believe it has no place in the martial art of jiu-jitsu. They see Gordon as leading professional jiu-jitsu down a dark path, one characterized by a relentless and distasteful pursuit of money over glory, where beating and ridiculing your opponents is of greater importance than winning in an honorable fashion. For the traditionalists, it's the end of all good things. 
Back to reality: Gordon prides himself on being a polarizing figure, loves the attention and courts controversy. On the mat he's an excellent and respectful sportsman. Online, it's a different matter and that's where most of this support for Vagner is coming from. 
Gordon's critics are waiting for the day he loses. It's been a long time, nearly three years and almost 40 matches ago. In that time Gordon has done everything in his power to piss off the haters, and their number has grown exponentially. The vast majority of them are Brazilian, a fiercely nationalistic people who take sports very seriously. He's the ultimate gringo, talking shit and tapping (sometimes even slapping) Brazilians, then talking more shit. To see a gringo ruling "their" game has them in a frenzy, and so the Brazilian audience is supporting Vagner for the first time in his career after years of denigrating his gritty style.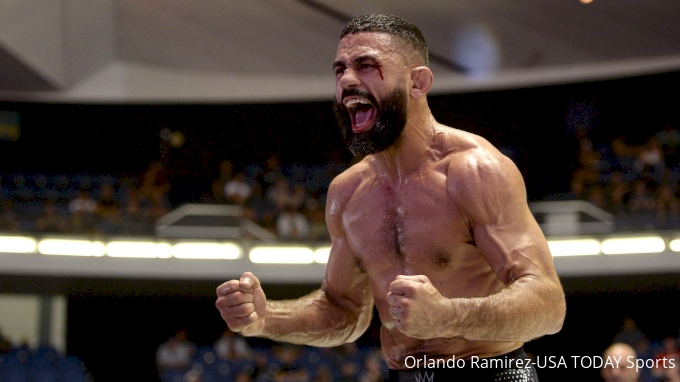 Rocha showed a different side in our recent interview. His poise and maturity won him many new fans, with his emotional appeal to Gordon to reject negativity striking a chord with previously critical followers. Vagner's emotional words hint at a sensitive soul underneath the rough exterior, and while his heartfelt message asking Gordon to choose the light over the dark may fall on deaf ears, his new fans heard the message loud and clear. They too wish for Gordon to relax and refrain from using jiu-jitsu as a vehicle for antagonizing and insulting his fellow practitioners. Vagner can now count upon the support of a large number of previously doubtful fans.  
Maybe regardless of the outcome, Vagner's image could be changed completely from here on out. For the first time people have seen beyond the roughness and discovered a thoughtful and mature figure, a father, teacher and warrior who embodies integrity, loyalty to his team and his family, and pays respect to his greatest opponent. 
Few believe Vagner can knock Gordon off his throne, but they will cheer for him every moment he's in the match. And for Rocha, that is a victory in and of itself. 
Watch FloGrappling WNO: Gordon Ryan vs Vagner Rocha on March 26, only on FloGrappling. 


[ad_2]